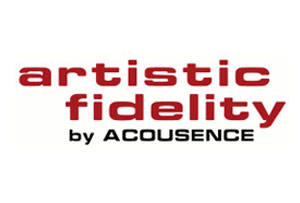 All high-quality music playback devices developed and manufactured by ACOUSENCE are sold under the brand name "artistic fidelity".
ACOUSENCE has more than 20 years of experience in music production. We know how instruments and larger ensembles up to symphony orchestras do sound in real life. And we know the sound of excellent analog technology. ACOUSENCE was also involved in the renaissance of vinyl at a very early point in time. In the same way, we are aware of the artistically important aspects of a musical performance, what is crucial for the best possible emotional impact.
This is why audio electronics by 'artistic fidelity by ACOUSENCE' set new standards in terms of natural sound, artistically stirring and emotionally touching music transmission: technical perfection and sophisticated concepts entirely at the service of music.